Professional Commercial Cleaning Services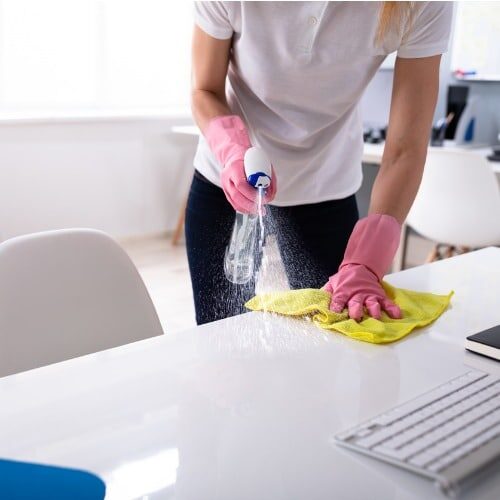 Reliable office Clean Experts
Cowtown Maids offers professional commercial/office cleaning services in Fort Worth, Texas, and surrounding areas within greater Tarrant County. All of our cleaning techs are fully vetted upon hire, background checked, verified, and professionally trained before entering our customer's workspaces.
Our company is fully bonded and insured, leaving our customers with peace of mind. We know how important it is to keep our customer's privacy safe, and we take that very seriously. Cowtown Maids, LLC has been in business since 2018 and is a BBB-accredited business. We want all of our customers to feel safe when we are in their homes and office!
When Cowtown Maids takes care of the cleaning- all bathrooms, breakrooms, and common areas will be cleaned and trash will be properly disposed of. Call today to learn more and schedule our office cleaning services today!
Let Cowtown Maids keep the office clean
Why keeping the workspace clean is important
Keeping the office clean is crucial in this day and age, but not only for obvious reasons. When the workspace is kept tidy, clean, organized, and disinfected:
You will see an increase in productivity
You will see, overall, fewer accounts of paid sick leave
Your employees will be noticeably happier
These statistics have been around for a while and we all know that when things are clean, everything just feels better! Plus the cleaner the environment the more likely you will see more customers! Let Cowtown Maids clean for you!