Cleaning Jobs in Fort Worth TX
WORKING AT COWTOWN MAIDS
Our employees love working at Cowtown Maids!  Here are a few reasons why:
We are a professional cleaning company and you will be professionally trained.
We work Monday - Friday and are always home for dinner.
We offer the highest pay in the area and the most benefits.
We offer a fun and focused environment.
We supply everything you need to clean.
You will work alongside other professionals that love their job too.
You get paid to stay in shape.
We offer full and part-time positions.
What's it take to work at Cowtown Maids?
We are not going to fool you - it is physical, hard work.  We clean better than anybody around and take great pride in doing the best job at every location.  You have to be a team player and prepared to do your best every day.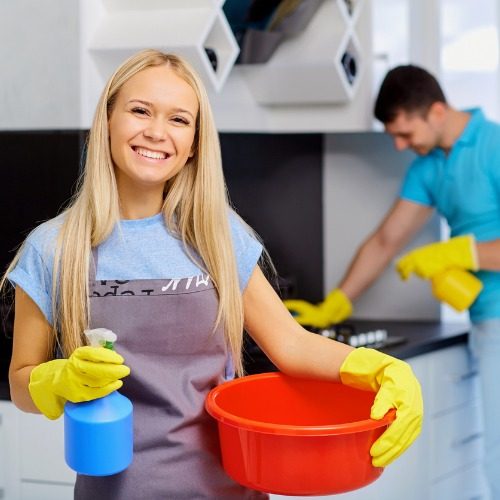 Here are a few other requirements to work for us.
Experience cleaning or another physical job
Be able to kneel, stand, walk, climb (small ladder and stairs) and lift up to 30 pounds.
Very dependable and trustworthy
Have your own vehicle, current Texas driver's license and current auto insurance
Completely clean background (besides traffic tickets) - No exceptions!
Pass pre-employment and routine random drug screens
Legally allowed to work in the United States
Have a positive attitude
Be drama free - Cowtown Maids is a drama and gossip-free workplace.
A positive attitude and a friendly demeanor.
If you think you got what it takes, then submit your application below.  We fill positions on an as-needed basis.  If you don't hear back from us right away and you meet all the qualifications for the position then we are holding on to your application until we have a spot and will call you for an interview.
We are committed to a policy of equal employment opportunity and will not discriminate on any legally recognized basis, including but not limited to, race, age, color, religion, sex, marital status, national origin, citizenship, ancestry, physical or mental disability, veteran status, or any other legally protected basis.